Organizational Training
To create a resilient organizational culture the practices of resilience-building must become a regular part of training for all employees, just as vital as all the that is important to the safety and well-being of your people. 
One-on-One and Couple's Coaching
Even coaches have coaches! Why? Because coaches can help us to become more effective in reaching a goal. I work with individuals and spouses and partners to bring more resilience into their lives and relationships to be better able to withstand and thrive through the influences of living a first responder life.
Speaking
As a neuro-science brain geek, I love every opportunity to speak to and share knowledge about our brain, the importance of integration, and empowering modalities to increase resilience capacity.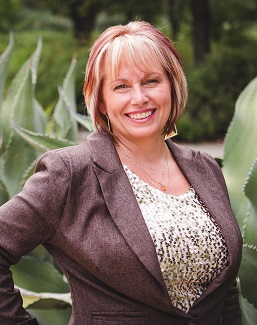 About me
My passion, my job.
Shannon King is passionate about helping others build personal resilience and create resilient relationships.
As founder and CEO of Matter of the Heart® and developer of the Resilience4 Training Program, Shannon teaches couples and individuals to be resilient in their relationships and more effective in their personal and professional lives. In addition, she supports and mediates others' journeys to design a wholesome and healthy future for a thriving life and flourishing relationship.
Shannon combines her expertise in resilience-building and wellness with 30 years of law enforcement work to teach others how to prepare for, manage, and work through adverse events to rise up and thrive. Learning from her own experience of recovering physically and mentally from a life-threatening traumatic event, Shannon personally recognizes the importance of resilience preparation before trauma occurs to enable you to rise up stronger.
COMING SOON
Based on Resilience4
Annual Event
An empowering and personal experience for law enforcement professionals and first responders, who are ready to take actionable steps for real results in building-resilience for a healthier, thriving future.
Testimonials
What People Are Saying
Read what people I've worked with have to say…
As author, Amy Morin said:
"Proactively working to develop mental strength increases your resilience to stress and reduces the toll it takes on you both physically and mentally."
"Shannon is a highly skilled and credible facilitator. Her delivery is highly engaging, and she creates an environment where students are both challenged and reinforced."
"Co-facilitating a class with Shannon King is a truly enjoyable experience. Shannon is warm, caring, and deeply empathetic. She has nearly perfected the art of listening to understand, which makes her not only an exceptional facilitator but also a wonderful partner."
"Shannon has the ability to really listen and then ask the perfect question to empower me to find the answer I am searching for. Her quiet confidence creates a safe environment to facilitate deeper insights."
"Shannon King is an incredibly wise and experienced teacher and healer. I have been blessed with her presence in my life as my personal coach. Shannon has many tools at her disposal to help listen and heal both mentally and emotionally. She has come from 25 years as a law enforcement officer, and has ended up on the other side balanced, happy and healthy. She now teaches others in not only her profession, but other professions how to maintain that same balanced, happy and healthy lifestyle no matter what the stress of their lives. She has amazing intuition and has cut right to the matter when coaching me, saving me hours of contemplating and procrastinating my goals. She has a loving and warm demeanor. I always know I can share anything with her and she never judges- only comes from a centered place of love. I have reached my personal goals faster and far more effectively since coaching with Shannon King, and I highly recommend her to anyone!"
Contact us
Get In Touch
Say Hello!
To Speak to Me
530-336-5414 or Fax: 855-214-2564